John-Silver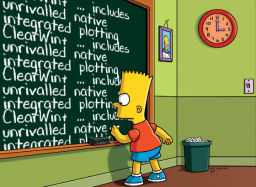 Joined: 30 Jul 2013
Posts: 1451
Location: Aerospace Valley
Posted: Tue Dec 25, 2018 7:31 am

Post subject:

---

Merry Christmas to one and all !

has anyon noticed that on this post lines don't 'wrap' to the next line ?

congrats Ken on achievements with your proh. looks very professional.
of course users need to have a screen of quite a large size to appreciate it !
_________________
''Computers (HAL and MARVIN excepted) are incredibly rigid. They question nothing. Especially input data.Human beings are incredibly trusting of computers and don't check input data. Together cocking up even the simplest calculation ... "