John-Silver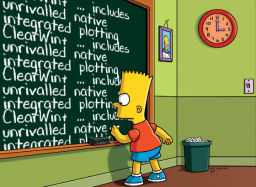 Joined: 30 Jul 2013
Posts: 1459
Location: Aerospace Valley
Posted: Sat Jun 13, 2020 7:40 pm

Post subject:

---

This seemed like chronologically the best place to post this question ...

Are there any features of Fortran 2018 (yes apparently it's out of the box) that could be usefully incorporated into FTN95 as extensions ?
_________________
''Computers (HAL and MARVIN excepted) are incredibly rigid. They question nothing. Especially input data.Human beings are incredibly trusting of computers and don't check input data. Together cocking up even the simplest calculation ... "