John-Silver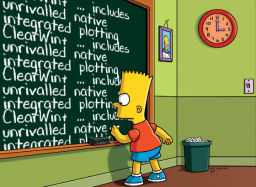 Joined: 30 Jul 2013
Posts: 1502
Location: Aerospace Valley
Posted: Fri Feb 15, 2019 10:01 pm

Post subject:

---

So is v8.4 a 'particular version' ?

if not, when is it likely because I can't find Robert's post you refer to.
(which would be good to post to the 'main release Forum Topic)
_________________
''Computers (HAL and MARVIN excepted) are incredibly rigid. They question nothing. Especially input data.Human beings are incredibly trusting of computers and don't check input data. Together cocking up even the simplest calculation ... "