John-Silver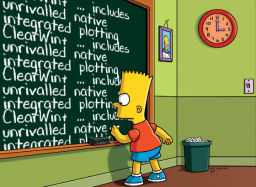 Joined: 30 Jul 2013
Posts: 1079
Location: Aerospace Valley
Posted: Thu Dec 22, 2016 8:13 am

Post subject: Resource Scripts - How To Do What

---

In a post a fw weeks ago an old documentation file was pulled from under the documentation rubble/scrapheap which included an example of a resource script which went beyond the inclusion of images/icons.
It included a kind of pseudo-fortran script language.
I've not been able to dig out any meaningful (to me) documentation from the net on how to write resource scripts.
M$ gives ....
https://msdn.microsoft.com/en-us/library/windows/desktop/aa380599%28v=vs.85%29.aspx
... an unintelligible (to all but the 'beasts' called programmers )
I also found this brief thesis here ....
http://winprog.org/tutorial/resources.html
.... better, but still lacking in that wonder of user assistance called ..... EXAMPLES !!!

Can anyone recommend anywhere for a good description of resource scripts, preferably with lots of the latter, to get a good feel for all the possibilities (e.g. how to include specific fonts in an installation, how to include different 'language' files, etc ... ?
I'm almost sure there are a myriad (lots even) of things which could be useful related to resource scripts and files.
PaulLaidler
Site Admin



Joined: 21 Feb 2005
Posts: 5835
Location: Salford, UK
Posted: Thu Dec 22, 2016 10:47 am

Post subject:

---

On my machine there are some sample scripts in the sub-folders of C:\Users\Paul\Documents\FTN95 Examples\clearwin\di. But these are for use with winio@ and %di.

Don't forget to change "Paul" to your name.