John-Silver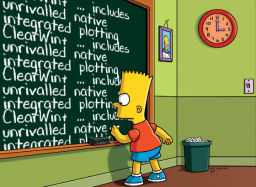 Joined: 30 Jul 2013
Posts: 1520
Location: Aerospace Valley
Posted: Fri Aug 26, 2016 7:07 am

Post subject:

---

Shine a light !
that sites a lot too 'fussy' for my liking , and full of shady dealings
looks like a 'pre-selected' design from a model too. FTN95 would need a much more flexible model, or a build from scratch tailored site.
I wonder how much effort it would take to re-vamp the existing site.