John-Silver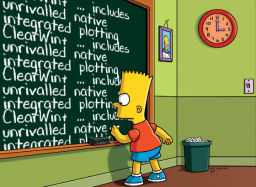 Joined: 30 Jul 2013
Posts: 1451
Location: Aerospace Valley
Posted: Tue Dec 24, 2013 5:03 am

Post subject: New Index Section for 64bit Porting/Development Questions ?

---

I just finished ploughing through the following post:
http://forums.silverfrost.com/viewtopic.php?t=2467&postdays=0&postorder=asc&start=0
and found that it's full of lots of discussion about various 'drop-offs' in the initial porting of the 64bit Beta version of FTN95 . Wouldn't it be sensible to create a seperate 'Index Section' specifically for posting 64 bit version questions ?